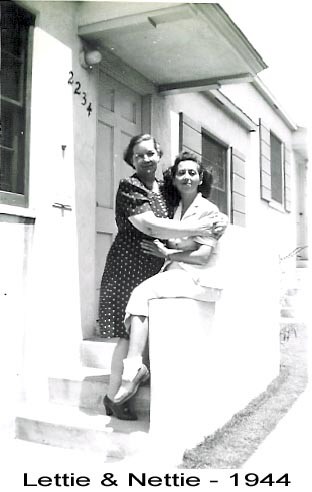 Above, is a picture of Electie Florence (Lettie) McGee-Kirby, sister of Jennie and Oliver.
Albert Jacob McGee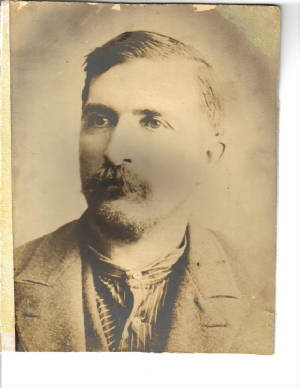 This is my Great-Grandfather Albert Jacob McGee circa 1893 age 42.
Alice Irene (Peavy) McGee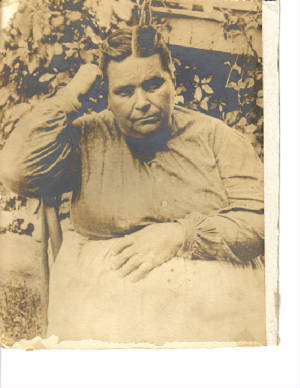 This is my Great-Grandmother Alice (Peavy) McGee circa 1893 age 36.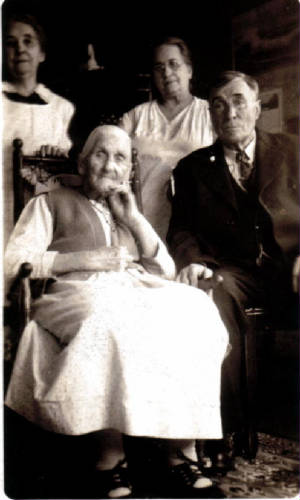 Catherine M. Smith Peavy, (seated), is the mother of Alice Irene Peavy McGee. Next to Catherine is Alice's brother Harvey Peavy. Standing are Alice's two sisters Nettie Peavy and Maud Peavy.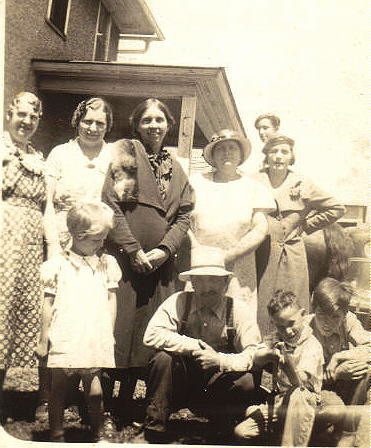 L to R: Ethel Mae Gruff, wife of harry McGee, Minnie Maude and her daughter Joan, Jane Pearl "Jennie" McGee, Cassie McGee Wilson and husband Max Wilson, Lettie Florence McGee Kirby with son Duane (with gun), Jane's sons Albert Milton Kirby (kneeling) and Robert Edward Kirby (on horse).