Above is a photo of Fibber in his Army uniform, then my grandmother Avis Ida (Fox) McGee and grandfather Oliver Horatio McGee and Mac in his Navy uniform.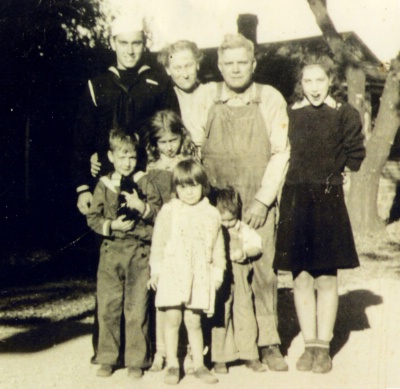 Back Row: Mac, Grandma, Grandpa, Dorothy. Front Row: George (holding kitten), Bev, Louise, and Guy (hiding).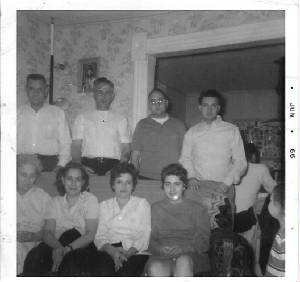 This photo of my grandmother Avis Ida Fox McGee and her children was taken the same year I was born...1966. Back row: Warren "Mac" McGee, Floyd "Fibber" McGee, George, and Guy. Front row: Grandma Avis Fox McGee, Dorothy McGee Luepkes, Beverly McGee Crowell, and Louise McGee Howard.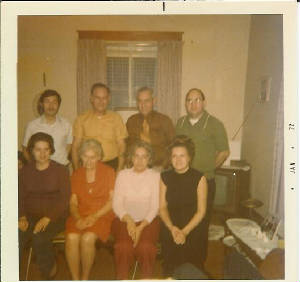 This photo was taken at our annual New Years Day potluck dinner at the home I grew up in at 214 West Lincoln Avenue in Belvidere, IL. This photo was taken on New Years Day 1972 and in the back row you will find Guy, Fibber, Mac, and George. Front row is Louise, Grandma Avis, Dorothy then Bev.
This is a photo of Bev on a kids tractor playing around.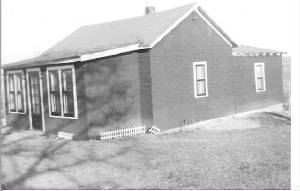 This photo is of Fibber's home in Boone County, IL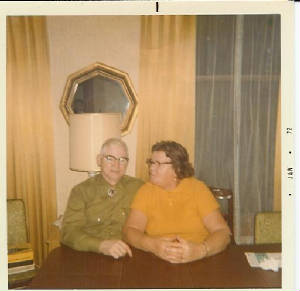 this is a picture of my grandmother Avis Ida Fox McGee's nephew Jay Richards, and his wife Cynthia.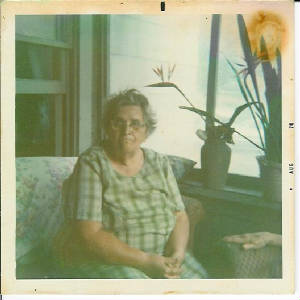 This is my grandfather Oliver Horatio McGee's sister, Catherine "Cassie" McGee Wilson.